About Bonneville Performance
High-Performance Products for the Triumph Bonneville based on AMA Pro Flat Track Racing Experience
In addition to our Mikuni HSR 42mm carb kit and oil cooler kit, we have pioneered additional performance parts for the Triumph Bonneville series engine with Wiseco Piston Company, developing a 904cc piston kit as well as a 989cc stroker kit. We now offer a range of high-performance crate engines from 865cc to 1200cc. During this process we have also developed Carillo forged rods and a high flow head that when combined with the Mikuni HSR 42mm carb kit, produce 94 rear wheel HP and 74 FP of torque (See our Dyno Run results and crate engine specifications.
We are campaigning this engine in the very first Triumph powered AMA Pro Flat Track Grand National Series flat tracker in 32 years. We are excited that our rider for the AMA Pro Flat Track 2015 season is Jake Shoemaker #55.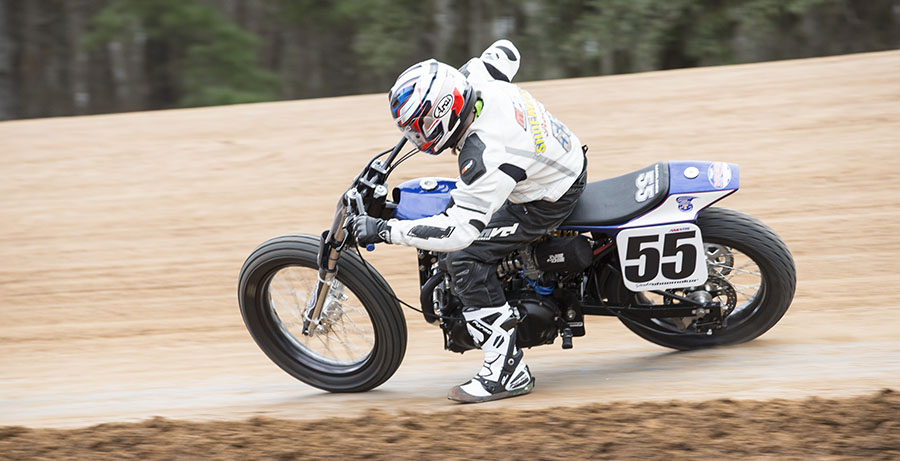 Jake Shoemaker #55 testing the Bonneville Performance Super Tracker 995 at Savannah test days.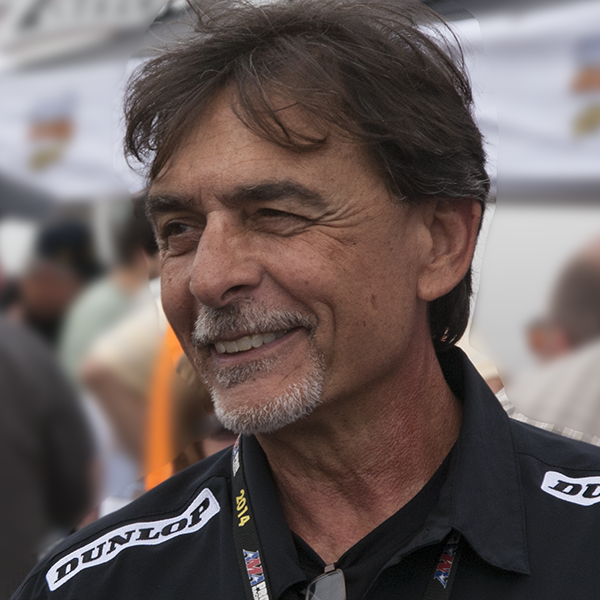 Bill Gately
Owner
Bonneville Performance
Castrol – Triumph factory sponsored AMA Pro Flat Track racing team
310-493-4556