Bonneville Performance will be attending the Quail Motorcycle Gathering on May 4, 2019, at the Quail Lodge & Golf Club, Carmel, California. We will have our Street Tracker 995 project bike there (as seen at the Ace Cafe, Orlando opening), where it will be for sale.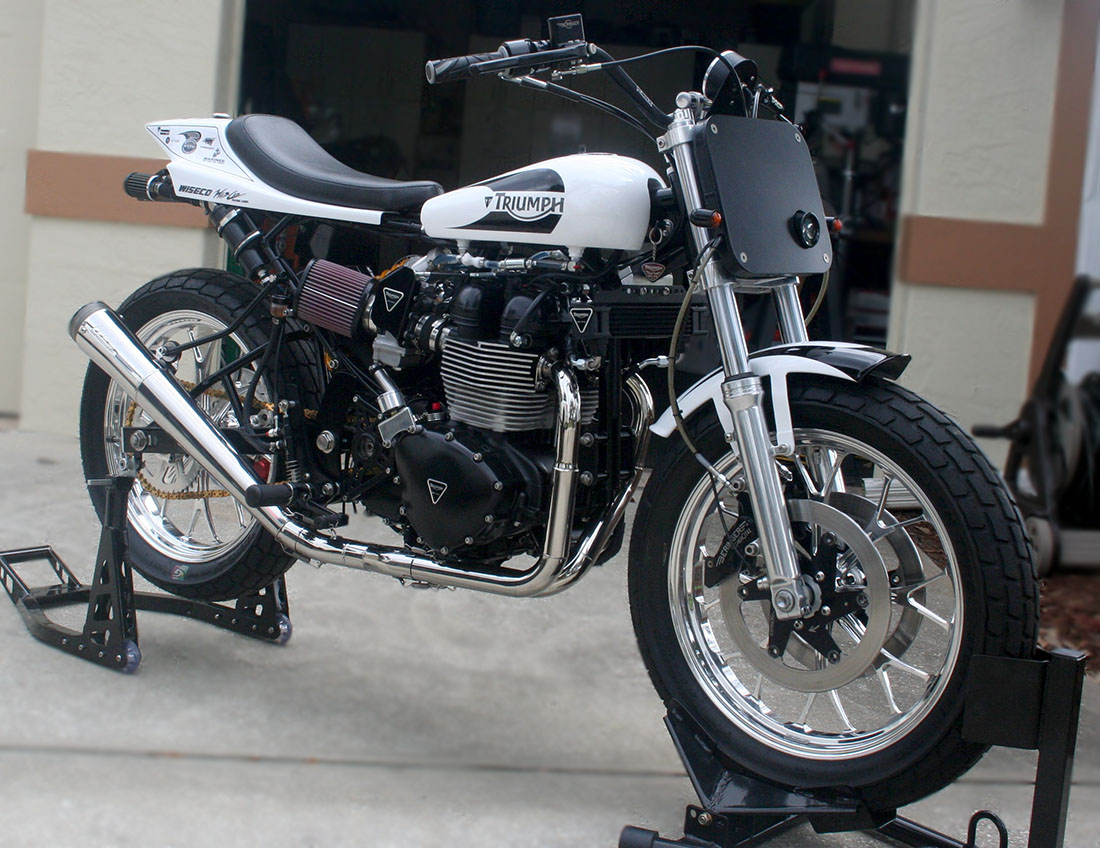 We are also continuing to work on our new AFT Supertracker design based on the new liquid-cooled Triumph parallel twin engine.
Our 2018 BP Supertracker uses twin Mikuni carburetors, similar to our Mikuni Carb Kit.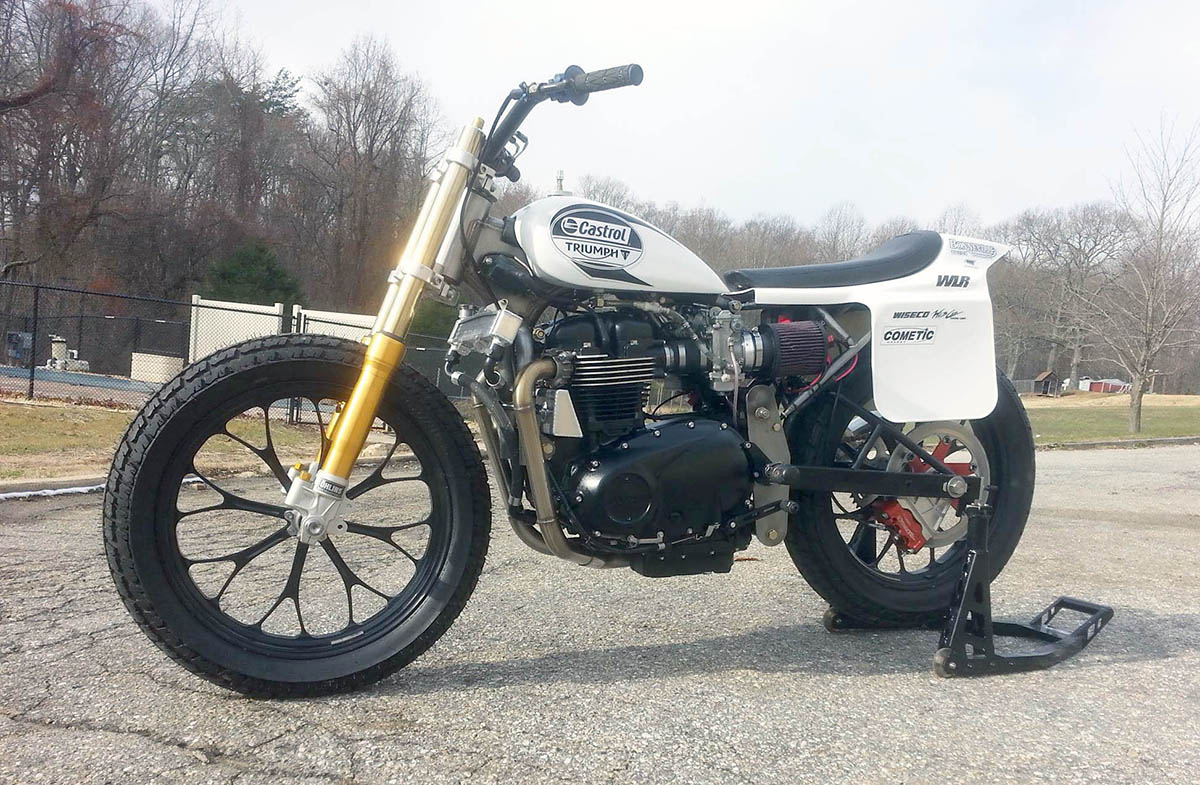 The 2018 BP Supertracker also features a Beringer rear rotor and 4-piston disc brake.