IN STOCK – Own the Ultimate Bonneville!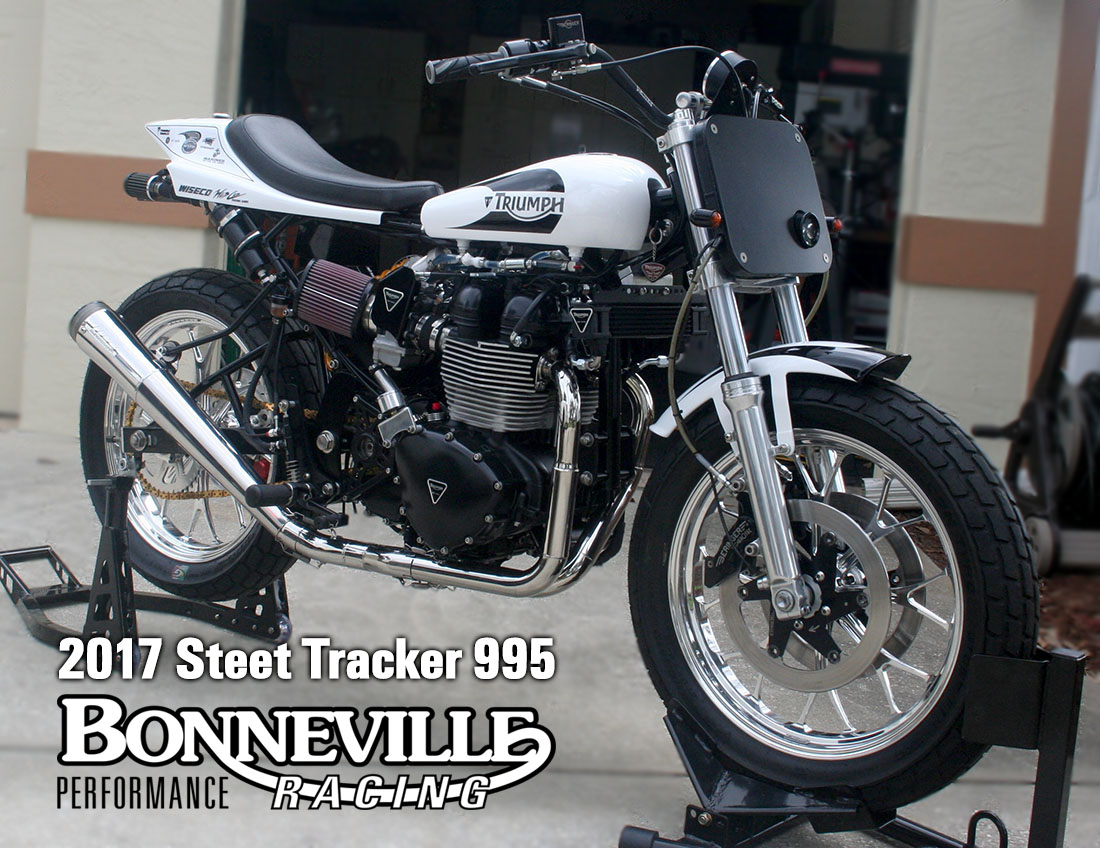 We also build what Motorcycle.com has dubbed the "Ultimate Bonneville" as our custom designed Street Trackers. These are street legal versions of our racing flat trackers, providing 90-104 HP at the rear wheel! Here is our latest 2017 Street Tracker 995 available and IN STOCK today!

Go Fast
Bonneville Performance owns and manages the official Castrol-Triumph factory-sponsored American Flat Track racing team featuring Grand National AMA Pro riders. We design and build our own racing Supertrackers at 995-997cc based on the Triumph Bonneville 865cc and 900cc twin engines and our own custom frames and components.
We are currently developing new Supertrackers based on the 900cc liquid-cooled Triumph Bonneville twin engine.
Do Good
We are honored to support the mission of VETMotorsports, a non-profit organization that honors and empowers disabled combat veterans through active participation in motorsports. We do this by providing opportunities for wounded veterans to work with us as part of our pit crew on race days. Consider supporting VETMotorsports today!
Bonneville Performance News
No Results Found
The page you requested could not be found. Try refining your search, or use the navigation above to locate the post.