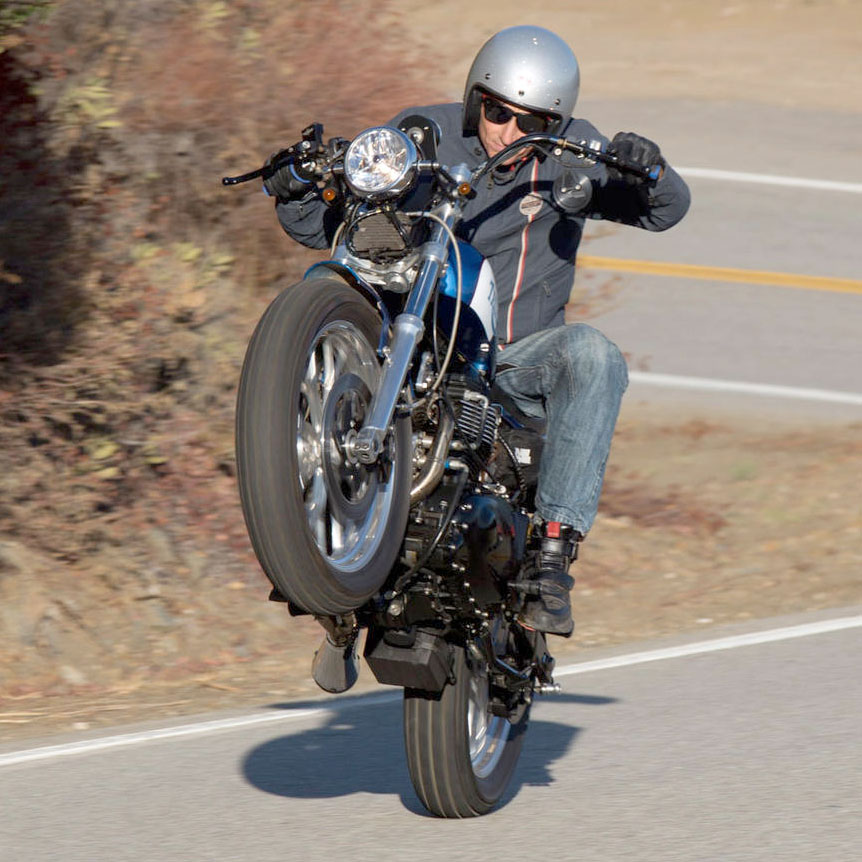 Motorcycle.com has published an online review of our high-performance Street Tracker (our ST-1100 model), including a history of how Bonneville Performance has re-entered the Triumph brand in flat track racing, and a taste of how we think and operate as a business.
"If you believe modern motorcycles are too mild-mannered and polite, you'll be interested in reading about Bonneville Performance's wild and wooly Street Tracker. It's a grin factory and a heart attack on two wheels, boasting mega power and a stripped-down lightweight chassis, a package not far removed from the legendary vintage Triumph dirt-trackers ridden by Gene Romero and the dearly departed Gary Nixon."

"Bonneville Performance is a business designed around racing at the top level of dirt-track competition, bringing back the storied Triumph name to its old American stomping ground. The Florida-based team is guided by team principal Bill Gately, a guy with decades-long roots in dirt tracking."
Read the complete review HERE.
Watch the review video: