As many of you know, we did not field an American Flat Track team in 2017, while we were developing a new BP Supertracker based on the new generation of Triumph liquid-cooled twin engines (900cc and 1200cc models). The many months of work are nearing completion as we test our 2018 Supertracker this week at a racetrack in Georgia. The preliminary testing has been very encouraging and we anticipate being able to offer a very competitive platform in 2018 AFT GNC racing!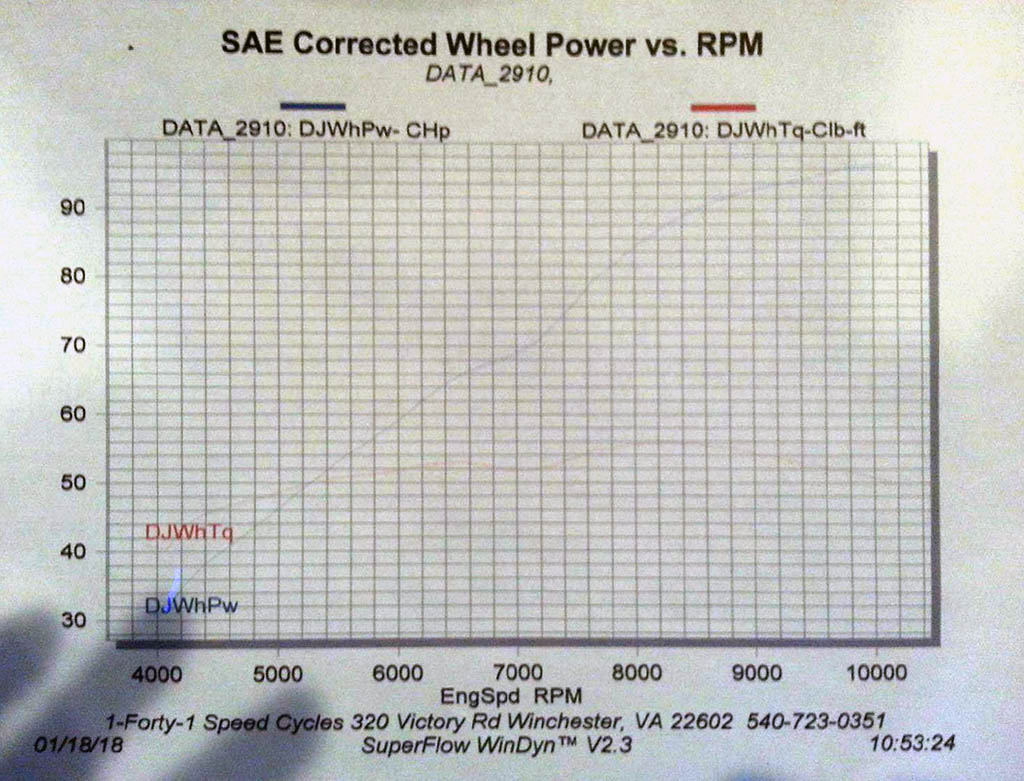 An early dyno run is very impressive.
Our 2018 BP Supertracker uses twin Mikuni carburetors, similar to our Mikuni Carb Kit.
The 2018 BP Supertracker also features a Beringer rear rotor and 4-piston disc brake.